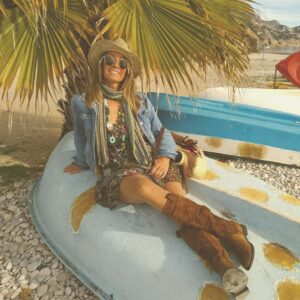 Spiritual and personal development in Albir, Altea, Benidorm, La Nucia and Polop in Spain with insight, inspiration, and guidance!
As a spiritual lifecoach and teacher, I want to uplift, inspire, empower all souls to rise up to their true potential and purpose through coaching and writing.
Being a Lightworker has been, and continues to be, such a blessing. I feel honored to be able to help bring understanding, awareness, and healing to others through my work. I inspire others to be aware of the contact our loved ones gives, for all of us receive signs and messages.
Development is a lifelong process that I take seriously. I continue to learn and sharpen my skills with an open mind and heart.
My dream is to touch the lives of everyone around me with love and happiness. Whether that be through healing, laughing or a simple smile. Everyone should feel important and worth something good. I wish to live freely, give to others, and to meet people that are different, beautiful, amazing and inspiring. Just enjoy the small things in life, that gives so much pleasure.
My hope is to help shine light on the promise of life and love everlasting. To be an ear to those who don't get their stories told, to create something that emits a rush of positive energy, to make others feel as good as I do. To help others to be free to live their "dreams". To spread knowledge, to better our world, to make the sunshine for our loved ones even when the skies are grey, and to find an unselfish balance between appreciation and acceptance of what I have accomplished on my list, as well as what is still to come.
I wish I can leave my own little watermark on the Universe, a piece of myself that I would be proud to leave behind.
You find me in La Nucia, Polop, Albir, Altea and Benidorm in Spain
Love & Light
Charlotte