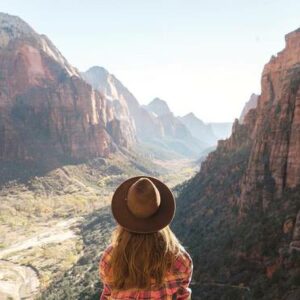 Personal growth and development is a process, in which improvements are made physical, emotional, intellectual, spiritual and social.
No matter what you try, as long as you're coming from a place of fear and a feeling that you don't already have what you need, nothing you do will ever get you what you want.
It`s not just a way of solving problems in your life; it is a way of growing. It`s your way to a better life, to become an improved version of yourself. The possibilities that exist in your reality are defined by your beliefs. Embodying your true self -allows you to tap into the realm of infinite possibility and potential.
Personal development enables you to have a personal vision of the future, which gives you a clear idea as to what or where you will be in the next year. Each pathway towards personal growth and development is a personalized journey.
Once this process is started the results are endless. You will find meaning and purpose in yourself that was absent before. Life goals will become possible. You will use your full potential to benefit yourself and others. New skills and talents will be discovered. All of which will give you a boost in your self-image and self-confidence.
The result is a more satisfying and meaningful life, which is evident in your relationships, place of work, self-image, and self-confidence. When you make an active decision to begin your journey of personal growth and development, you have taken the first step towards a better and brighter future.
Success is peace of mind, which is a direct result of self-satisfaction in knowing you make the effort to do your best to become the best that you are capable of becoming.
As you start the first page in your own book of life, you will learn about your life and discover your Divine true essence empowering you to master yourself to be the best person you can be. Knowledge is power, and when you have the power, who knows where you can go from here.
Address: Benidorm, Altea, Albir, La Nucia, Polop in Spain   Phone: +34 642 491 769